#ffffff
Make Switching Banks EASY!
Open your new account at First National Bank North
We have nine convenient locations: Walker, Akeley, Remer, Longville, Hackensack, Backus, Crosslake, Pequot Lakes or Baxter. 
You will need the following information to set up auto payments and direct deposits:
Bank Routing/Transit Number(RTN): This is the nine-digit number on the bottom left-hand corner of your checks, to the left of the account number.

First National Bank North routing number: 091209755

Account Number: The number unique to your account on the bottom center of your check.
Image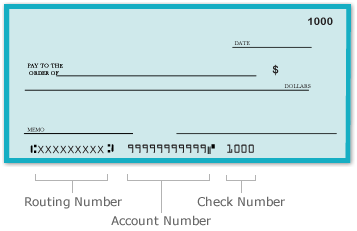 Switch Your Direct Deposits/Automatic Credits
You will need your new account number and the bank routing number.
Many places also require a voided check that we can provide at account opening.
Use the Automatic Direct Deposit Change Form to switch over all your auto deposits.
Transfer Recurring Payments
Use our Automatic Payment Change Form to help you switch your auto payments to your new account.
See our Automatic Payment Change Tracker to help you stay organized as you make your transition.
Close your old checking account
Once you have confirmed that you have moved all automatic debits and direct deposits to your new account,
use the Request to Close Account Form to complete the process. 
  
Download our PDF forms for the reference above items.